Creative & Engaging Management Development Programmes
If you are looking to develop your managers into leaders we can offer you a wide range of solutions to give them the necessary skills, behaviours and tools to lead and motivate their staff more effectively and to really make a significant difference to your company.
Through our COVID-19 safety procedures we're geared up to deliver face to face delivery if you're ready or alternatively we are running programmes through LIVE webinars and online management training channels.
A Management Development Programme (MDP) is a series of modules and activities that are designed and delivered over a longer period of time than your normal in-house training course.
We have run several award winning programmes and we have the flexibility to be able to offer workshops, coaching, assessments, 360 feedback, blended solutions, eLearning, assignments, projects and we are accredited with the CPD, ILM and CMI so we can also offer qualifications and accreditations.
ILM Assured and CPD Certified
All of courses are are CPD Certified. All participants receive a CPD Certificate after taking this course at no additional cost. We can also provide this as an ILM Assured course should this be a requirement.
Working With MTD…
We strive to make it very easy for you to work with us with no hoops to jump through and without a fare meter running. Here's what our clients say about us
The training was excellent. It was very practical and completely hit the mark. The exercises and case studies were very real and applicable.
MTD have provided training for all of our Sales Managers. The feedback has been fantastic and we are starting to see the benefits manifest themselves out in the Business Units.
The programme content has been informative, interactive and fun. It has exceeded our high standards of expectation.
Delivers. That is one word that sums up MTD. On time, beyond expectations, at short notice and without fail. Would highly recommend.
MTD was there for us from day one. They listened to what we wanted, made sure that it was what we needed and delivered to a very high standard.
We strongly recommend MTD as a training and coaching provider. For their professionalism and for the successful results we've achieved.

---
Potential Contents
There are many options available when it comes to what we can include in your
management development programme. Here are some examples below…
Modular, Face to Face Workshops
These are normally 1 or 2 day classroom style courses spread throughout the duration of the programme at regular intervals. For example, if it is a 6 month management training programme we might run one classroom event per month.
Digital Learning
Make your programme into a blended learning experience by adding online learning, digital assets, microlearning and mobile learning content. These are great as standalone modules or as tools to help your delegates embed the learning.
Webinars/WebEx
Attending a LIVE webinar means that your managers do not need to be away from the office. Our webinars are interactive and normally last between 1 and 2 hours. They include practical exercises, polls, surveys, quizzes and Q&A.
Coaching
With this, each manager receives face to face or telephone coaching sessions. Together they tackle some of the major issues that is holding the manager back at work and they put action plans in place to improve them.
360 Degree Feedback
We use our own 360 degree feedback system for this and we can upload your own competency framework or select from our own management and leadership competencies.
Personality & Behavioural Profiling
DISC, Myers Briggs, SDI or Hogans. We can use these as part of your programme to help build self-awareness. We can also give feedback on the output of the assessments through coaching or a group exercise.
Accreditations, Endorsed Programmes & Qualifications
If you are looking for your programme to have some kind of accreditation, endorsement or qualification then we have many options available to you. We can provide these through the CMI, ILM or via the CPD.
Work Based Projects
Applying learning into the workplace is a critical activity. We can build in work based projects into your programme where groups of managers need to work together to complete a specific task.
Team Building Events
These can be on or offsite where the group as a whole or in smaller teams are set challenging events and activities to promote cross functional working and the elements of building high performing teams.
Simulations
With a simulation, groups of managers are "placed" into a real life scenario and it is up to them as a team to create a positive outcome. Could be a major incident for example or implementing a change at work.
Action Learning Sets
Your managers will work through specific aspects of the programme or a particular topic using action learning sets. These are a great way to tackle issues and problems.
Flipped Classroom
A flipped classroom is an approach where the learning and content is sent to your managers before a face to face or webinar session. The session is then focused on the application of the learning.
Your Management Development Programme can include some or all of the above!
Make an Enquiry
0333 320 2883
---
AWARD WINNING
Our management training programmes are award
winning so you know you'll be in safe hands.
The Learning Awards
For the excellent results we achieved for a leadership programme
HR Distinction Awards
Finalists for an innovative solution we created for a programme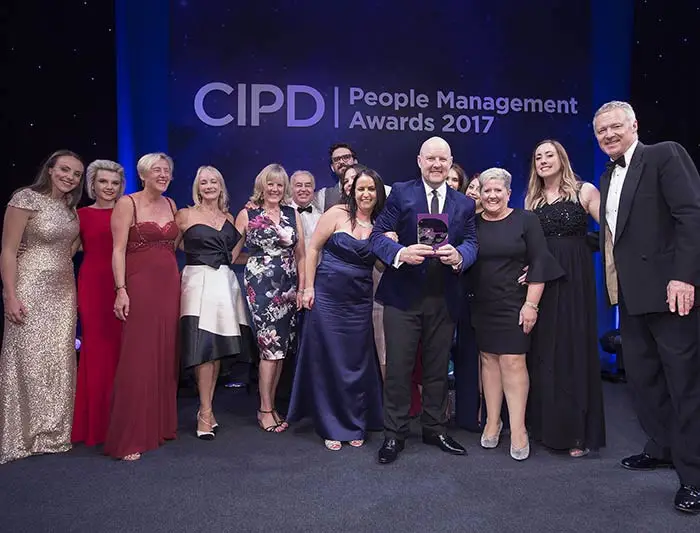 CIPD
Winners for best leadership development programme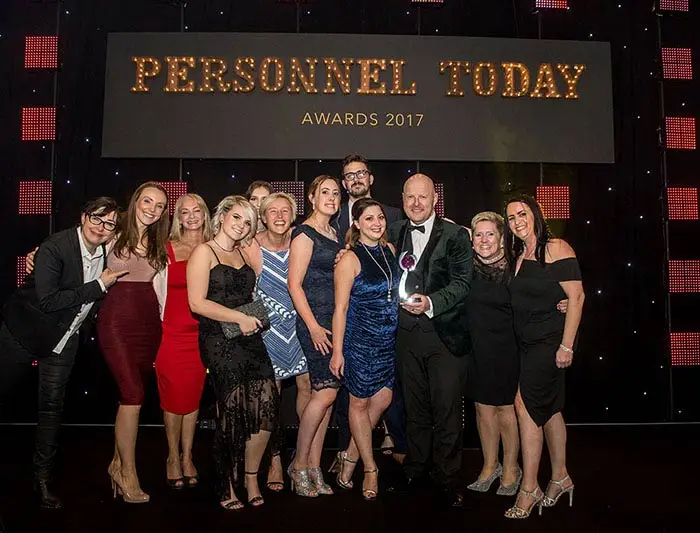 Personnel Today
Winners for best management development programme
---
CASE STUDIES
Allianz
BBFC
First Travel Solutions
Mirus
Xerox
GWR
Malvern Hills District Council